Proactive rebalancing
Rebalance held away accounts just like custodied accounts, all through a single interface. With Pontera, advisors can communicate a buy or sell order to held away accounts, including 401(k)s, 403(b)s and more, across hundreds of leading financial institutions.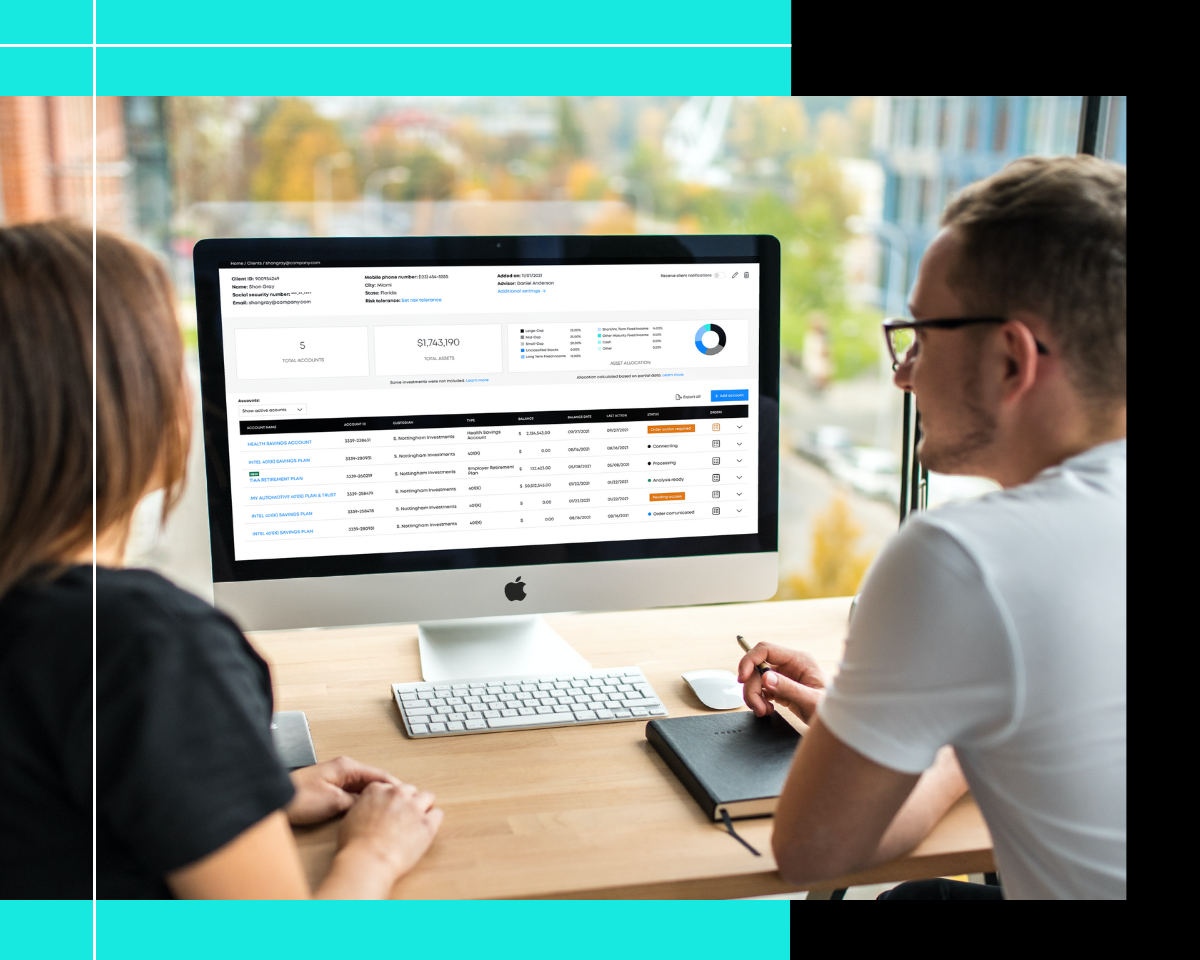 Holistic portfolio management
Pontera integrates with many of the portfolio management platforms used by advisors. This allows advisors to see held away data alongside custodied accounts and incorporate it into performance reporting and billing, just like any other account.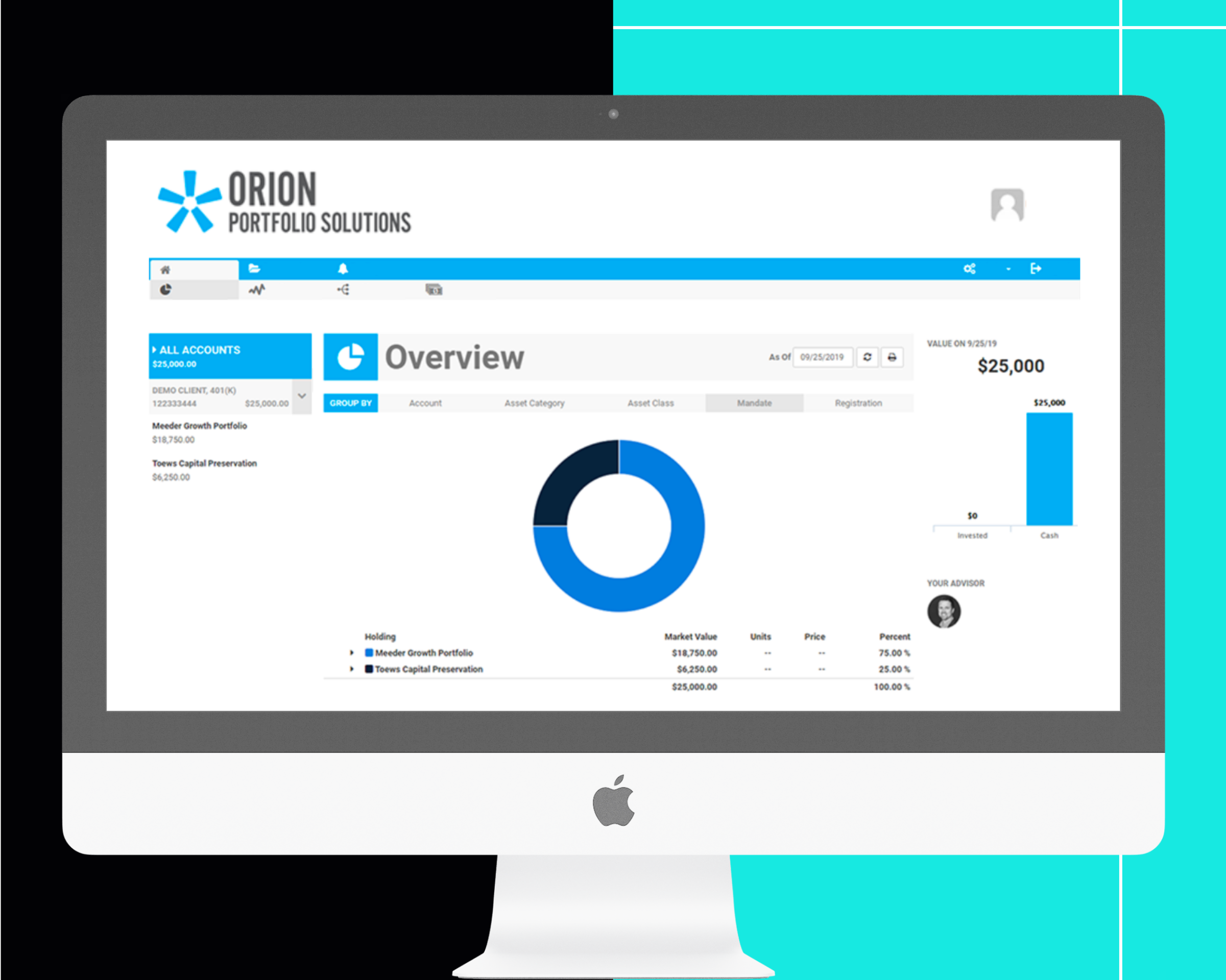 Strengthen compliance practices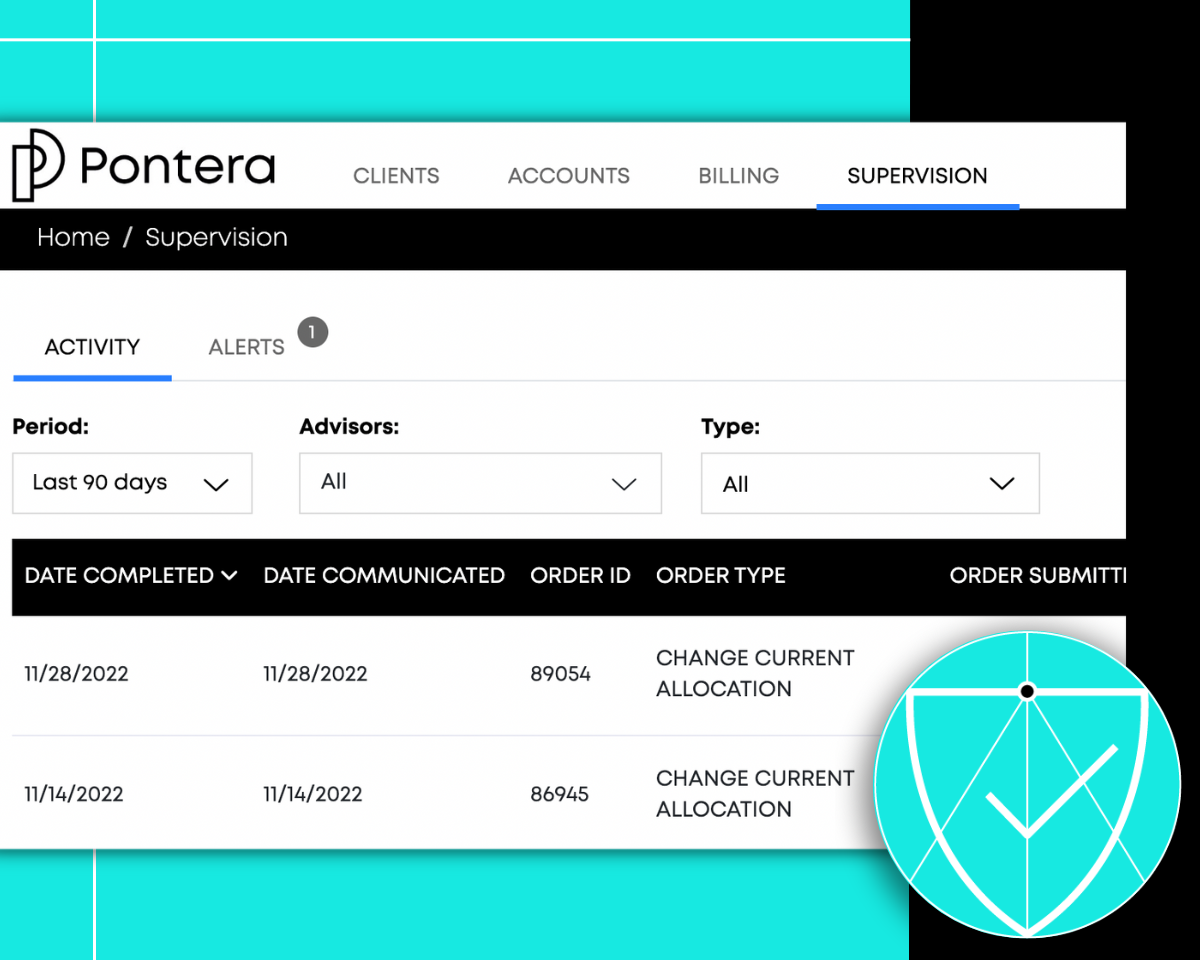 Secure oversight and management
Advisors can provide oversight and management of client accounts without custody. Advisors who had previously logged in on behalf of clients can reduce requirements for surprise audits while maintaining the same level of service. Pontera provides bank-level security to keep your clients better protected than in-house login management, and offers a protection pledge to cover the unforeseen.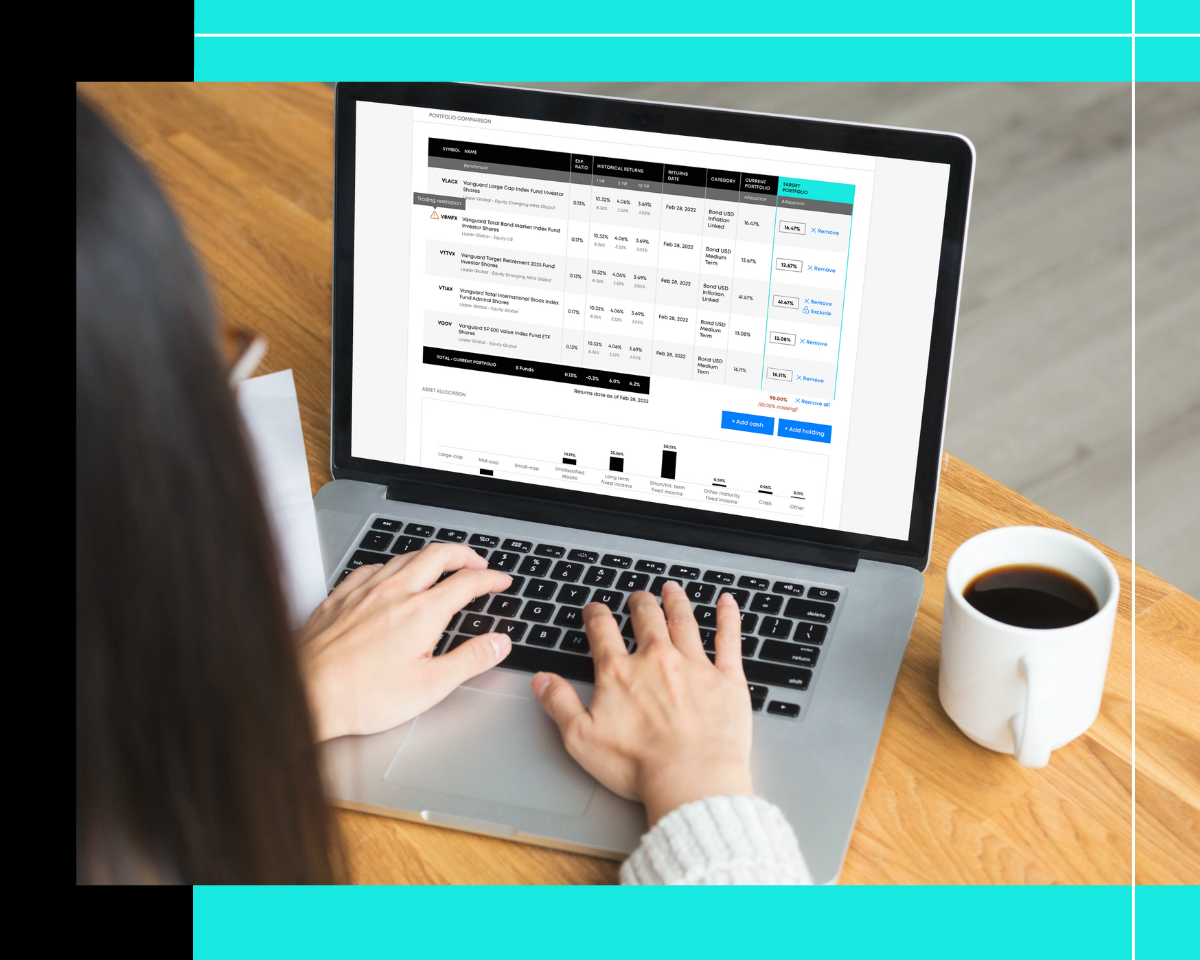 Drift analysis notifications
Pontera enables you to set alerts when your clients' allocations drift outside of the custom bounds you set. Provide rebalancing to your clients according to current performance instead of arbitrary calendar dates.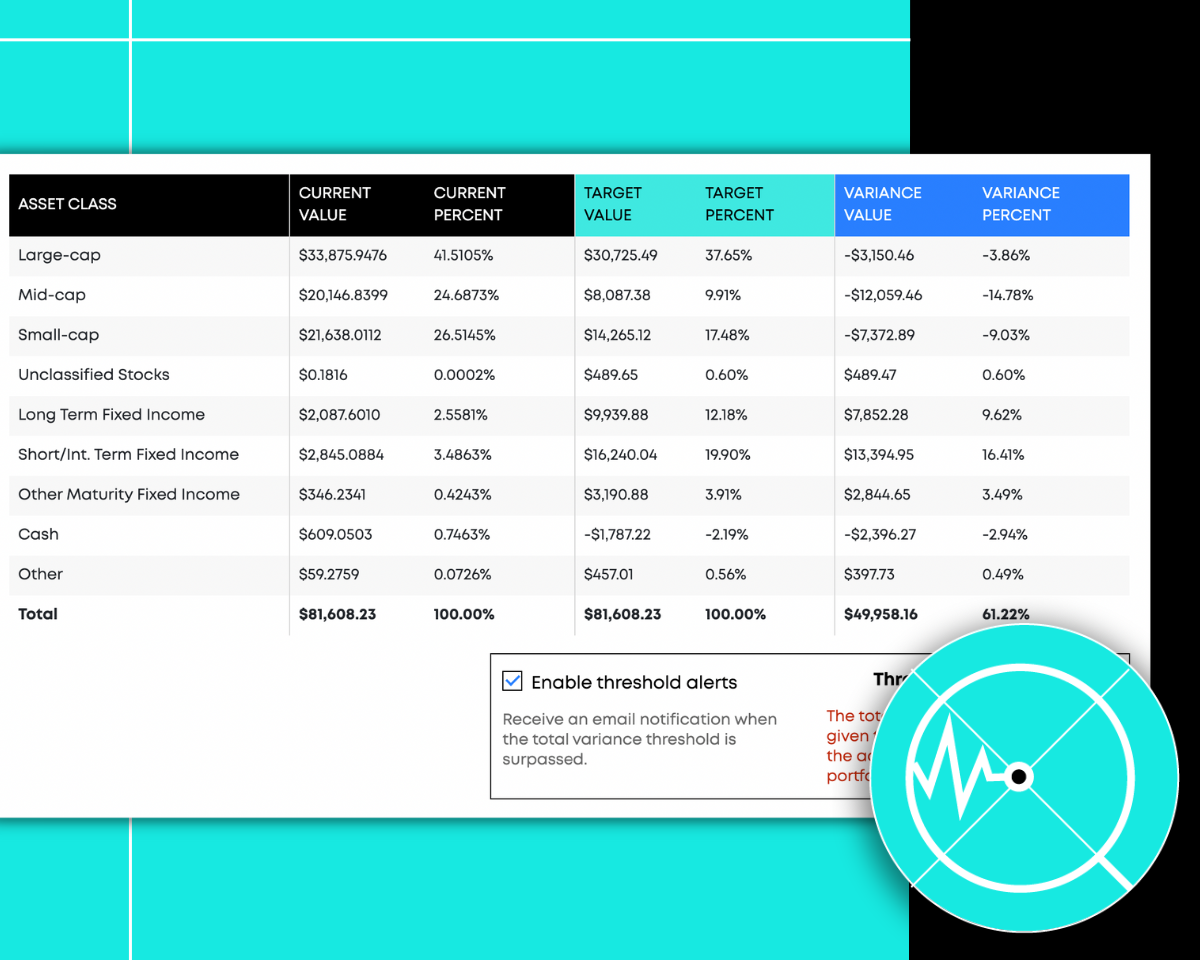 Seamless billing integrations
Pontera allows advisors to easily create billing files to simplify operations alongside existing tech solutions, while providing easier billing to clients.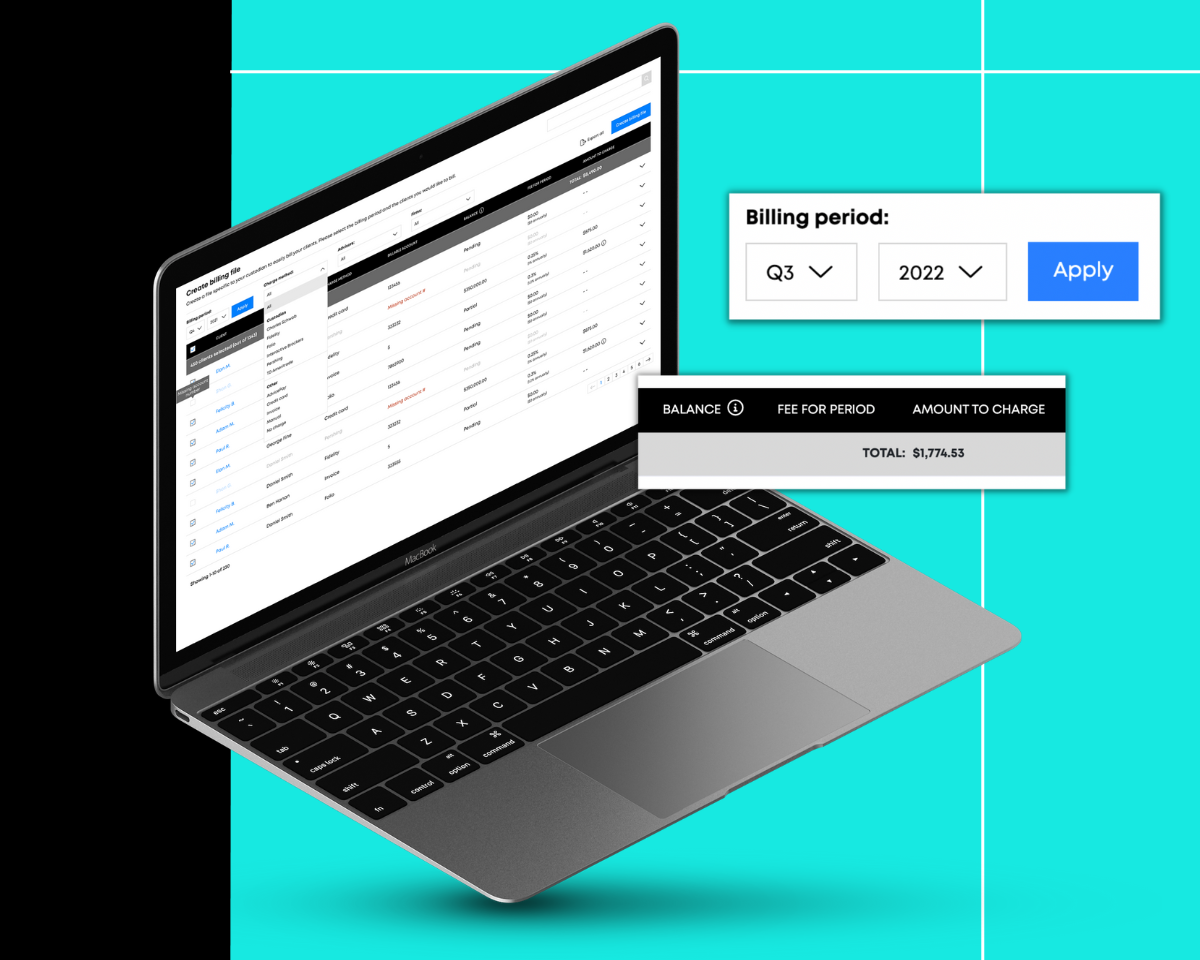 Our technology partners
Gain access to even more features when working with one of our integration partners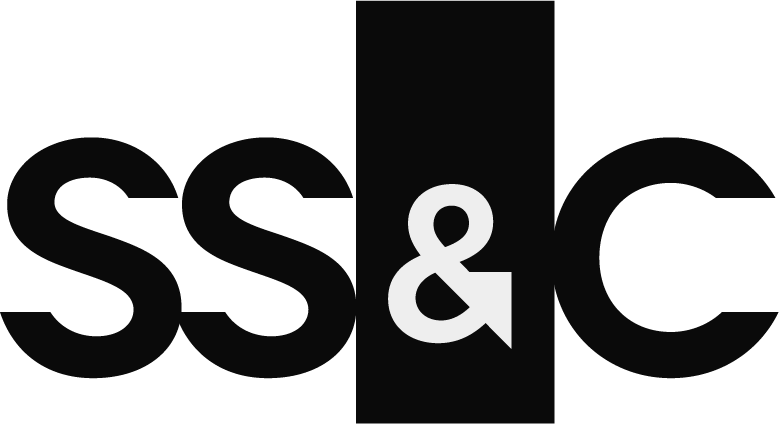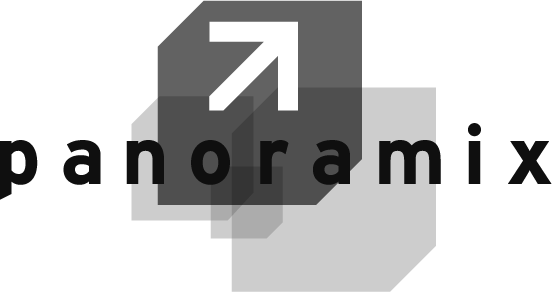 Discover all the benefits of Pontera