 Data from accounts managed in Pontera is directly fed to Envestnet, and is reflected in their applications including Tamarac and ENV2. Users of Morningstar Office can connect Pontera to view held away account data, show performance, aggregate reports and bill on held away accounts. The data feed between Pontera and Orion gives Orion users visibility into client held away assets for management, reporting, and billing. Pontera's integration with BNY Mellon Pershing X's applications, including Wove, enables advisors to seamlessly manage, report, and bill on their held-away accounts. Addepar users can receive data from Pontera to allow them to easily see their clients' held away accounts alongside custodied accounts.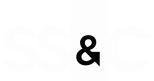 Advisors can see held away accounts in SS&C's Advent Custodial Data Network, including the Black Diamond Wealth Platform, Axys, and more.
Our integration with AdvicePay allows advisors to utilize their billing and payment solutions to seamlessly bill their clients for Pontera accounts. Capitect integrates with Pontera to enable financial advisors to include held away assets in reporting, billing, and rebalancing.

With Pontera, Advyzon users can extend performance reporting capabilities to view and report on held away assets through the client portal & mobile app. Leveraging Pontera's technology, GeoWealth provides held away data alongside custodied accounts for performance reporting and billing. Pontera has a direct data feed into AssetBook, enabling advisors and clients to see all of their managed assets in one centralized place.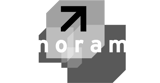 Advisors using both platforms can see held away data in Panoramix to show performance and aggregated reports, while also billing on those accounts.
Join the Pontera ecosystem